phare pilates
Your Online Pilates Studio.
"You will feel better in ten sessions, look better in twenty sessions, and have a completely new body in thirty sessions."

Joseph Pilates
Are you ready for…
Your defined and supple body?
Your muscles that you didn't know they even exist?
Your trained pelvic floor and core that support you 100%?
Your pain-free back?
Your stronger and happier self?
Pilates practised solo as your favourit way of exercise or as an addition to other activities and sports: It enhances your performance, you gain mobility and strength, and you'll feel better overall.
Strong like a mother!
Allow us to be your guide in supporting your changing body. The phare moms programmes are made by moms for moms and help you stay on top of life throughout your pregnancy and postpartum journey.
Let's move together, beautiful mama!
Purposeful movement is not only transforming your body, but changes perspectives and enables you to take on any challenges. phare pilates companions and helps you move and feel better through all stages in life.
"Pilates is complete coordination of body, mind and spirit."

Joseph Pilates
Start now and move yourself happy!
Classes or private sessions
are right at your fingertips!
Personal Training
It is all about you.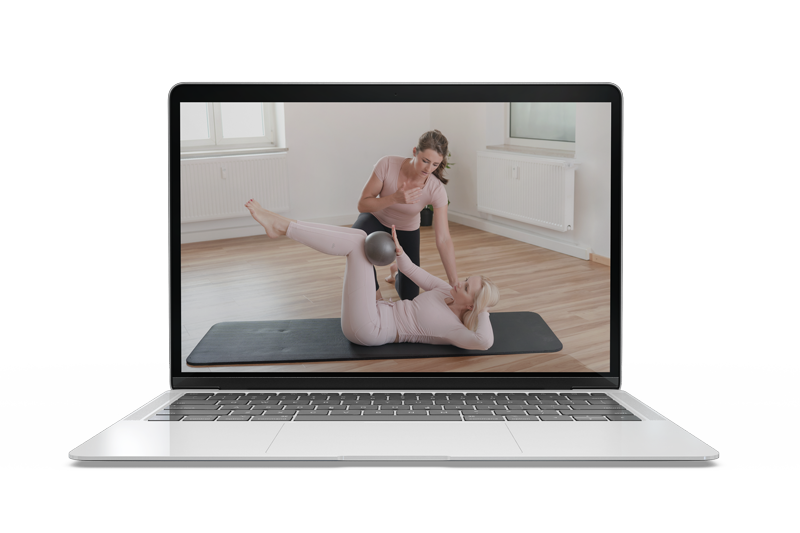 Enjoy our undivided attention to work on your specific needs and goals. Private training includes a movement screening and an initial consultation. Whether you just look for a single supervision session or a personal programme designed for you, we've got you covered!
Classes
Motivation and shared energy.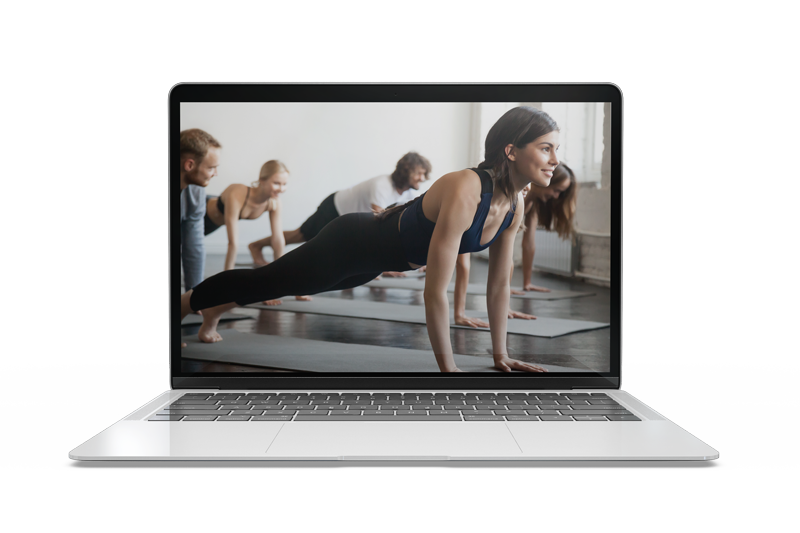 Our classes are low impact and therefore suitable for all levels of fitness. We give options to make the exercises easier or tougher, so you feel challenged yet capable and powerful. Enjoy a great group workout and become part of the phare family. Stronger together!
Le phare – the lighthouse, the beacon
Balance
Nurture a movement practice that gives you a feeling of perspective and clarity.
Find harmony!
Positivity
Develop and foster a growth mindset with a positive approach to take on anything with a smile.
Have fun and play!
Stability
Create a foundation of inner stabilisation that allows you to better face the challenges life brings you.
Stronger than yesterday!
Community
Connect through the joy and passion for movement and become part of the inclusive and supportive phare family.
Better together!
Connection
Learn to understand how a healthy mind and body relationship improves physical, emotional, and mental well-being.
Love yourself!
Space
Explore the diverse range of movement available within your body and experience the feeling it gives you.
Stay curious!
The Vision – Imagine…
… You look forward to going to do your workout so much.
Simply because it makes you feel good. The sessions are fun and challenging. Afterwards you just feel amazing, energised, stronger, taller, and have a smile on your face. And you want more of it. You want more of – Pilates!
You don't necessarily do Pilates to get better in Pilates, but to improve your quality of life overall; mentally, physically, and emotionally.
You want to move yourself in a non-judgemental atmosphere of appreciation. Where you simply can be you, no matter what you wear or how you look like, or how bendy you are. 
You're a modern professional and/or a busy mom and know and trust that Pilates is the one thing that brings balance into your life.
You're meeting other Pilates lovers with similar values and become part of a lively community of movers.
You connect movement to something positive and powerful and are thrilled about the fact of how effective Pilates is on all levels.
Pilates is the supplement you need to better compliment all other aspects of your life.
Read more on what phare pilates is all about: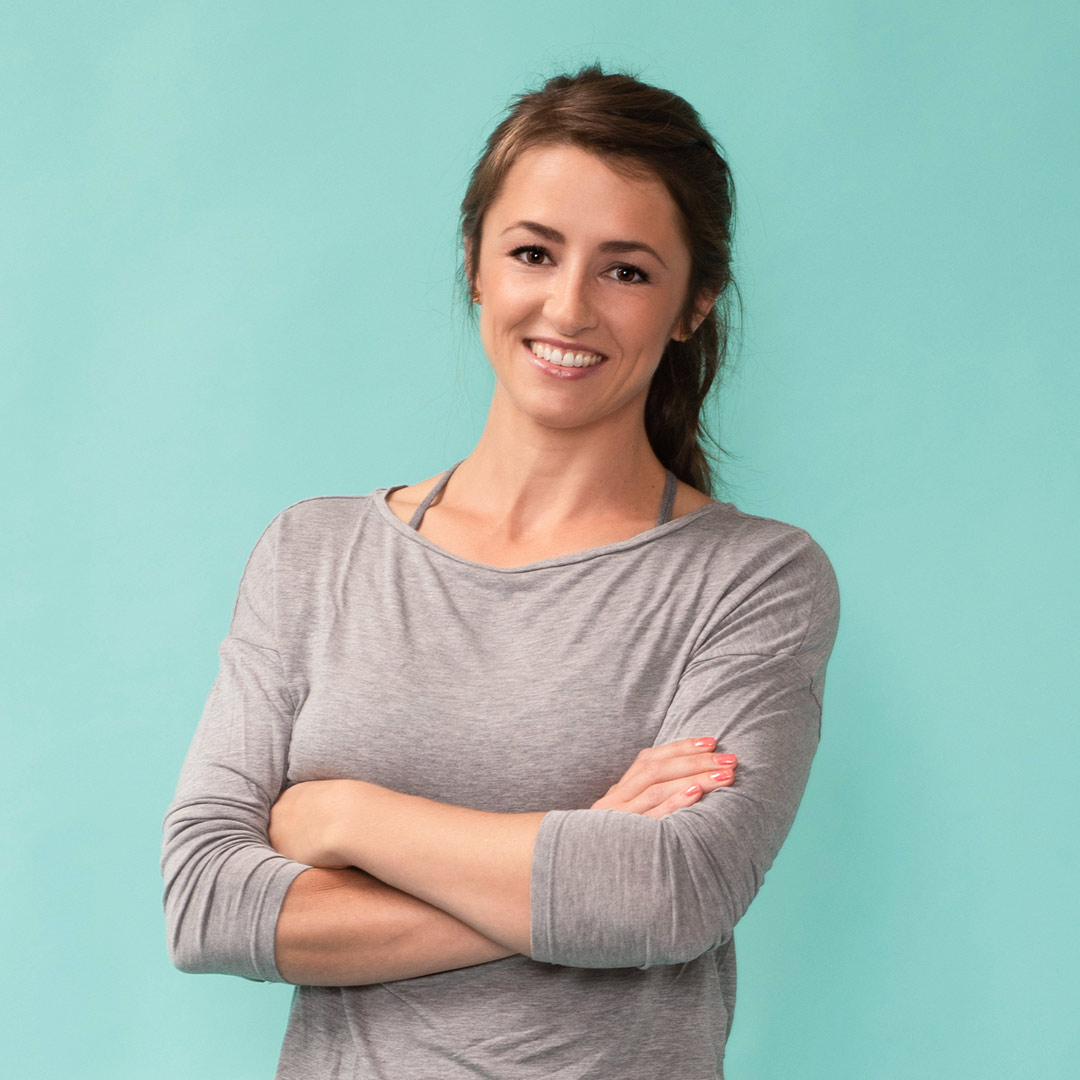 Hi,
I'm Marie.
Background
Since nearly 10 years I've been a teacher and embassador for movement and holistic fitness with all of my heart. Professionally, as an enthusiastic traveller, I originally startet off in tourism, in corporate travel. 
As much as I liked this industry, my passion for health and fitness made me leave the office eventually after 5 years and jump right into the yoga studio. This was beginning of an exciting and wonderful journey. 
Education
Over the years I collected numerous international certifications as a Yoga Teacher, a Personal Trainer, an Ayurveda Massage Therapist, Coach, Pilates Teacher, and have  specialised in women as a Pre-/Postnatal Coach. As citizen of the world at heart I lived in Sydney, Zurich, and London, before returning home to Munich in 2015.
Why Pilates
No matter what I currently fancy for a workout, I always come back to Pilates. It's my base, my lighthouse, and my beacon. It's such a rich and versatile movement concept that gives me direction and provides me with holistic health.
Because of doing Pilates, I'm better at all of my other activities. It's simply a performance and feel-good enhancer. Whether practised solo or complementary to other sport, Pilates is a game changer.
Being a mom of a two and a half year old girl, an entrepreneur, and coach, balance is a real thing for me. I'm a bit of an "all-or-nothing" gal and tend to extremes. Pilates not only helps me with that on a physical level, but also emotionally and mentally.
Rock Bottom
2014, London. I worked as a Pilates teacher and personal trainer for a well-known Reformer Pilates studio, when somehting really bad happened to me: A slipped disc – I was unable to move for two weeks and was in a lot of pain for much longer. A literal warning shot. I was a mess:
Mental stress from a lot of work to make a life in London worth the while,

Physical stress because I worked out way too much, and 

Emotional stress because I was stuck in a complicated relationship
All of a sudden I was forced to stop and think and got to question my life. From the outside I might have looked good. I worked in trendy Notting Hill with some known people and got more and more successful, but I actually was totally burned out and exhausted. I forgot to look after what I really needed and wanted.
New Clarity
With Pilates I got back on track. The method's principles i.e. focus, mindfulness, balance, concentration, centering, and breath, not only helped me to bullet-proof my back. Pilates helped me understand and appreciate myself and my body in a new way.
Motherhood & Training with and for Moms
2015 I returned home to Munich and opened my first small Pilates studio with two reformers and a chair. Since 2013 I've been putting an emphasize on working with moms and keep developing the pre- and postnatal programmes further.
My own pregnancy 2018 and the experiences of being a mom only made me a true expert. Having a midwife sister with over 15 years of experience helps a lot. She supports the phare mom programmes with her medical and hands-on knowledge.
Pilates is, next to its many other benefits the ideal and a pretty cool way to train your pelvic floor and core. It doesn't matter when you start, it only matters THAT you start with it. Not only for moms, but for everyone who suffers from pelvic floor dysfunction.
Pilates works. Always. Joseph Pilates put it well by saying: If you stick to the practice, you'll first change your body, then your mind, and eventually you'll be a whole new person. 
Are you looking for a fun and effective way to become stronger, more balanced and gain a higher quality of life? Then let's do Pilates together, it can't hurt! 
Lots of love,
Marie